There is an increasing incidence of road traffic accident and gunshot wound with concomitant major vascular and bony damage in Nigeria. The management of fractures poses great challenge for orthopedic and trauma surgeons in our country. The reasons are that most accident victims rarely see the specialist orthopedic surgeon early after injury due to delayed referral by general medical practitioners, traditional bone setters and quacks that see them immediately after trauma. There is also general but false thinking amongst general medical practitioners that open fractures can be treated after healing wounds. 
Many believe that a competent doctor should be able to manage most cases that present to him. For this reason, early referral of accident victims to the specialist orthopedic surgeon is a rare occurrence in Nigeria. This has led to many fractures being mismanaged.
Ignorance of the populace about the limitations of traditional bone setters is another contributory factor. It is not unusual for patients with complicated fractures to discharge themselves from orthodox hospitals to seek treatment in the traditional bone setters' home, only to come back a few days later with serious complications that may lead to limb amputation. 
Fracture healing is a complex mechanical and biological process, requiring accurate fracture reduction and rigid fixation, adequate blood supply and early physical activity of the injured limb. 
The challenge of fracture management is a major handicap for the surgeon in most Trauma centers in Nigeria. The preference for open reduction and internal fixation to other methods of treatment by orthopedic surgeons in Nigeria despite associated high rate of post-operative wound and bone infection, bone loss and limb amputation has made orthodox fracture management unattractive to our people.
Often, situations arise in our Tertiary Institutions when emergency surgeries are postponed and delayed for several days due to refusal by theater personnel to accept the patient for surgery or as a result of other setback caused by patients themselves. Such delay prolongs the interval between wounding and definitive surgical care which is critical to preventing complications in high energy injuries. It results to unnecessary and unavoidable loss of limb, increases morbidity and mortality rates, prolongs hospital stay, drains patient's purses, stresses and strains family members and erodes peoples trust on orthodox fracture management.
The development of modern techniques in orthopedic reconstructive surgery has led to increase utilization of external skeletal fixation in the management of severe open fractures, fractures associated with significant bone loss, limb lengthening, joint fusion, infected fractures and fracture non-unions.
The concept of external fixation for treating fractures is not new; it has been in existence for more than 100 years. There are two groups: a.) the linear frame and b.) the circular frame. Currently, more than 1,000 external fixation devices are available in the orthopedic market place. When evaluating all currently available external fixation devices, the apparatus of G.A Ilizarov is the most complete.  
   
The conventional linear frame available to the Nigerian orthopedic surgeons, is inadequate for treating complicated fractures as they offer tenuous fixation while wound dressing is carried out. 
The more versatile, more stable and more reliable Ilizarov circular apparatus, used in advanced countries for treating complicated fractures and bone deformities, is not popular in our country. This is as a result of its unavailability and lack of trained manpower in its use.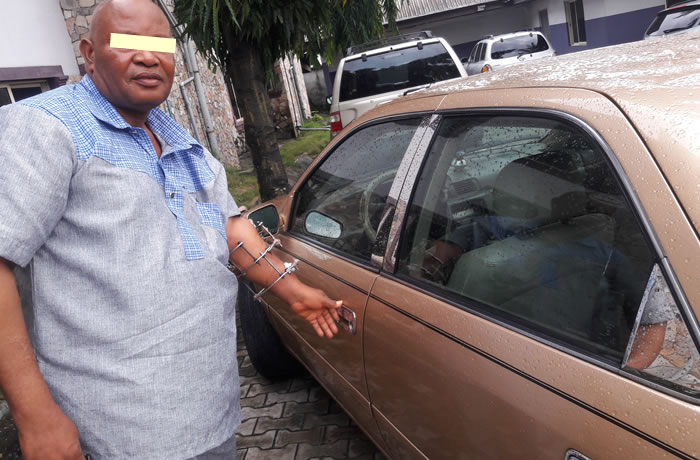 We are experts in the use of Ilizarov Technology for management of:
Severely injured limbs
Posttraumatic bone infection
Replacement of segmental bone loss
Fracture nonunions
Lengthening short limbs
Bow legs in children 
Bow legs and k-legs in adults
Complex foot and ankle deformities.
Foot lengthening
Congenital longitudinal deficiency of the fibula
Axial deviations of the tibial pilon
Burns deformities
You can contact us at:
Hopeville Specialist Hospital Ltd
No. 5 Eligbolo - Eneka Link Road / G.U Ake Way, off Eliozu, 
Port Harcourt, 
Rivers State, Nigeria.
Telephone Numbers: 
+2348034018606, +2347050396122
E-mail: 
hopevillehospitalng@gmail.com